Medical Departures has partnered with Novamar Medical Insurance Mexico to provide insurance for Canadians and Americans to get the body they deserve in Mexico.
With Novamar Insurance Mexico medical insurance an American or Canadian patient can now obtain coverage for complications that may arise from elective medical procedures. The policy includes coverage for complications arising from medical procedures up to the limit of US$160,000.00.
The quality of medical care in Mexico is superb but if you want an extra level of comfort Novamar Insurance is just for you. Learn more today!
Coverage
Additional Medical Expenses $160,000.00
Additional Medical Consultations $40.00 (Max 10)
Additional Travel Expenses $160.00
Additional Daily Hospital Room $120.00 (Max 10 days)
Travel and accommodation expenses diaries $ 120.00 (Max 10 days)
Trip Cancellation $400.00
Trip Delay $80.00
Travel Liability $20,000.00
Accidental Death $1,600.00
Lost Baggage $80.00
Travel Assistance 24/7 Included
Testimonials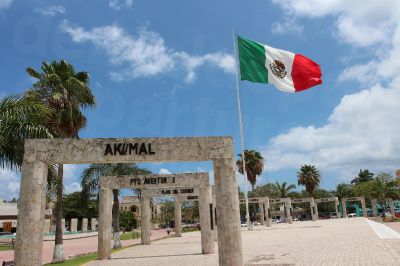 I enjoy dealing with Novamar due to the agent and her ability to be bilingual which is important for us who do not speak Spanish. I also like the confidence that the agents are getting me the proper coverage which may be essential when you are not in your home country.
Novamar Insurance personnel were prompt in their responses and sensitive to our needs to have a policy issued in English and payments made in dollars for the premium. We are confident they have listened to our coverage concerns and provided a policy that is consistent with that.
Novamar Insurance Mexico is a proud member of the United States - Mexico Chamber of Commerce
This program was designed and administered for Medical Departures Inc.'s clients by:
Novamar General Insurance Group (MGIG)
Av. Francisco Medina Ascencio #2902 2nd Floor
Puerto Vallarta, Jalisco, 48335 Mexico