Thailand is not only a great place to go to for a holiday , but also for low-cost cosmetic treatments of all kinds. If you are looking into rhinoplasty for example, then Thailand has a great deal to offer. Cities and resorts such as Bangkok, Chiang Mai, Pattaya, Phuket and Koh Samui all have their own local historical and cultural attractions, and also have some of the best rhinoplasty clinics and hospitals in Asia.
Thailand is an advanced medical tourism destination as the government undertook a medical tourism clinical quality and patients services program some years ago. As such, now there are many excellent medical facilities in Thailand with luxurious amenities and modern conveniences. It also has more than 60 JCI accredited medical facilities , testifying to the all-round excellence that prevails there.
Plastic surgeons work with medical tourists every day, and as such are experienced with international patients and fluent in English. Some have affiliations to international medical associations too. In short, Thailand offers a great holiday destination for normal and medical tourists alike.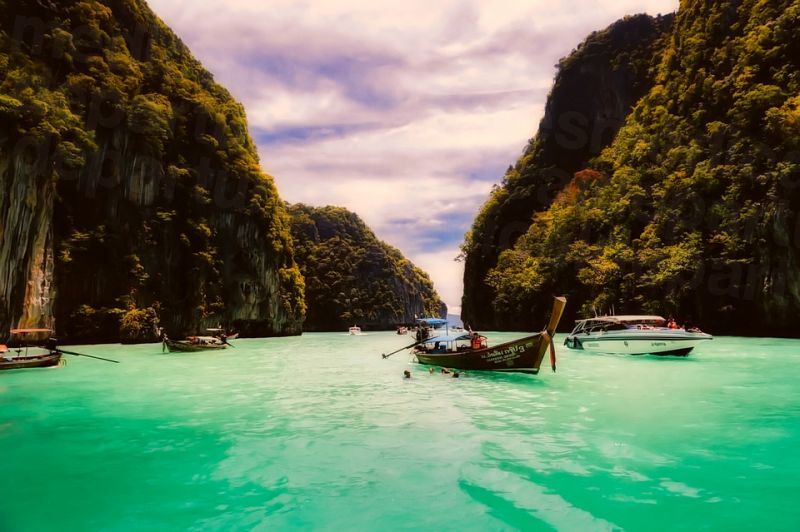 What is Rhinoplasty?
Rhinoplasty can be completed surgically or non-surgically, depending on the current shape and size of your nose. If you want to increase the size or definition, dermal filler treatment using FDA approved fillers is recommended as it does not require incisions or downtime. Some problems can only be addressed surgically, however, including reducing the size of your nose or nostrils or creating a new shape.
Look through the rhinoplasty reviews on Medical Departures to see before and after photos from patients who have had the surgery in Thailand. This illustrates the quality of treatment available and will also help manage your expectations.
Recommended Clinics in Thailand
The following clinics have been recommended by Medical Departures patients who have undergone rhinoplasty in Thailand:
Rhinoplasty Prices in Thailand
Rhinoplasty surgery in Thailand is much more affordable than in the West. The table below shows the average cost in Thailand compared to a number of countries around the world:
| | | | | | | |
| --- | --- | --- | --- | --- | --- | --- |
| | AUS | NZ | UK | EUR | USA | CAN |
| Cost of Rhinoplasty in Thailand | $636 | $671 | £377 | €423 | $484 | $626 |
| Cost of Rhinoplasty in Home Country | $8098 | $8545 | £4,803 | €5,394 | $6172 | $7979 |
Note that prices vary from clinic to clinic, so be sure to check with us on fees once you have selected your destination and facility.
Getting Started
Rhinoplasty in Thailand is an affordable alternative that doesn't require compromise on quality. Look at the reviews and photos, and when you are ready you can book with Medical Departures for your preferred rhinoplasty clinic or hospital in Thailand.
Sources
Rhinoplasty. Mayo Clinic. https://www.mayoclinic.org/tests-procedures/rhinoplasty/about/pac-20384532
Thailand. Lonely Planet. https://www.lonelyplanet.com/thailand
Moon, Freda. A Family Adventure in Medical Tourism. New York Times. 8 March 2017. https://www.nytimes.com/2017/03/08/travel/frugal-family-medical-dental-tourism-bangkok-thailand-vacation.html
Dermal Fillers (Soft Tissue Fillers). US Food and Drug Administration. https://www.fda.gov/MedicalDevices/ProductsandMedicalProcedures/CosmeticDevices/ucm619837.htm