Now, the number of people seeking plastic surgery procedures is steadily growing as it is a life saver for those who have suffered trauma, accidents or injuries which have left their features compromised. At Aime' clinic , plastic surgery is offered by experts who have years of experience which guarantees the best outcome possible.
The treatments available here include fat contouring, facial contouring, fat grafting, breast reconstruction, liposuction, breast lift as well as breast reduction. What sets Aime' clinic apart from the other is the affordable cost of care. However, this does not mean the services offered here are sub-standard. They are the best you can find anywhere in the world. The only difference is that at Aime clinic, price is not valued more than health.
Besides plastic surgery treatments, the clinic also offers aesthetic and reconstructive procedures. The non-invasive treatments for the face include filler injection , botox, and neck liposuction. Also, there are surgical procedures for the nose, ears and eyes, as well as facial lifting and rejuvenation.
Body surgeries offered at Aime' clinic include breast augmentation ,liposculpture, tummy tucks, buttock implants, Brachioplasty and calf implants. Reconstructive treatments include reconstructive microsurgery treatment for fractures and facial injuries, scarring, and dermal tumors.
Cutting edge technology is used in carrying out the procedures as well as the latest and safest surgical techniques. The staff working here are highly-qualified and work round-the-clock to promote a comfortable and pleasant atmosphere for every patient to feel safe. It is no surprise that clients come from all walks of life to visit Aime clinic.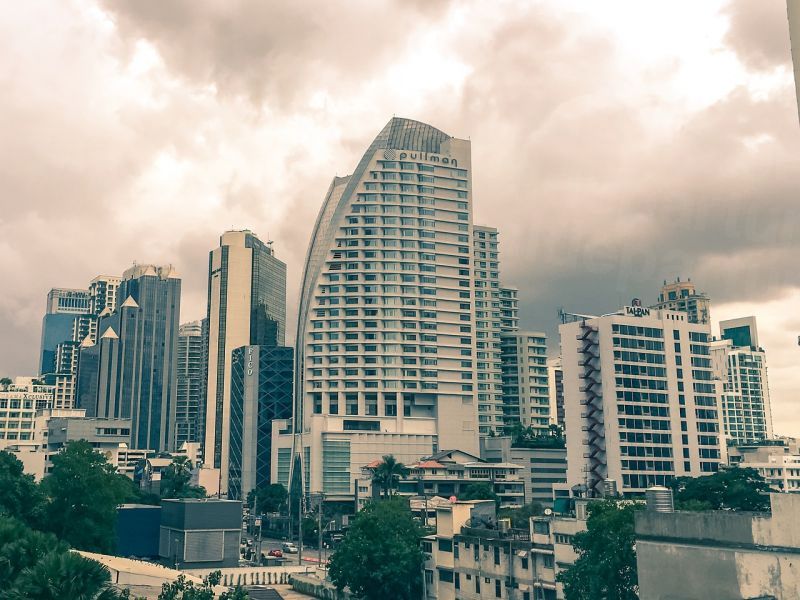 Given how Bangkok is an attractive tourist destination in its own right, the city is great for a medical tourist. Bangkok has hospitable and friendly people and you will have no shortage of things to see and do during your time here.
Before surgery, you will get a chance to talk to the consultants at this clinic to chat about the way forward so that you can reap the maximum benefits from the treatments you will be undergoing. It is also a chance to clear any doubts or concerns you may be having about the process.
Prices
| | | |
| --- | --- | --- |
| Procedure | Price in USD | Duration |
| Breast implants | USD 2,824- 3,389 | 1-3 days |
| Double eye lids surgery | USD 706- 847 | 1-3 days |
| Upper or lower Eye Fat correction | USD 141- 847 | 1 day |
| Chin augmentation | USD 706 | 1-3 days |
| Chin implant | USD 282-706 | 1 day |
| Chin reduction | USD 282 | 1 day |
| Lip reduction | USD 565-706 | 1 day |
| Dimple creation | USD 565 | 1-2 days |
| Non-surgical nose job | USD 706-989 | 1 day |
| Nose job | USD 706- 989 | 1 day |
| Nose reshaping | USD 282 | 1 day |
| Reduction Rhinoplasty | USD 282 | 1 day |
You can contact medical departures to book with Aime' clinic. Plastic surgery is at a whole new level at this well-liked medical destination.