Yes, without any doubt! Do you feel that you are stuck in a body that does not truly represent who you are? Have you tried considering taking up a sex change operation? If so, were you able to check sex reassignment surgery prices in Asia? Asia is home to some of the best medical providers in the world.
Known for having sandy beaches, delicious sets of culinary treats and ancient history, tourists flock to Asia for its medical health care. Its medical tourism is gradually growing simply because of its cheap prices, the latest cutting-edge equipment and quality services they receive. These encourage medical visitors to come to Thailand, undergo consultations, check-ups and finally decide on the procedure.
A sex reassignment surgery (SRS), which is also called gender reassignment surgery, is normally the final phase in the physical transformation of a male to female or vice-versa. This surgical procedure covers removing the sex organ of the patient then construct the genitals of the opposite sex to the same patient. This is a very sensitive operation which may also include other treatments needed for a complete SRS like breast augmentation, facial feminization surgery, voice feminization surgery and tracheal shave.
The quality of this procedure in Thailand is one of the best in the world. Thailand has seen the emergence of world-class medical facilities and medical staff who are internationally-trained. It is undeniable that most of them are supporting the nation's medical tourism in general.
At Medical Departures, we do background checks to research some of the finest hospitals and doctors available in Thailand. We verify their qualifications and confirm which associations or international organizations they belong to. Through this, patients will experience health care services that are on a par to those offered in their home country. You can book through us with confidence and be assured of the quality treatments.
Three of the top class clinics in Thailand that Medical departures highly recommend to our international patients are:
Nirunda International Aesthetic Centre was founded in 2007 by a group of new generation surgeons who were educated abroad and is extremely international orientated. They used the latest technologies and always put the patient's health and safety first. The facility is located at the Emporio Place Tower, the most prestigious medical building in Sukhumvit 24, Bangkok.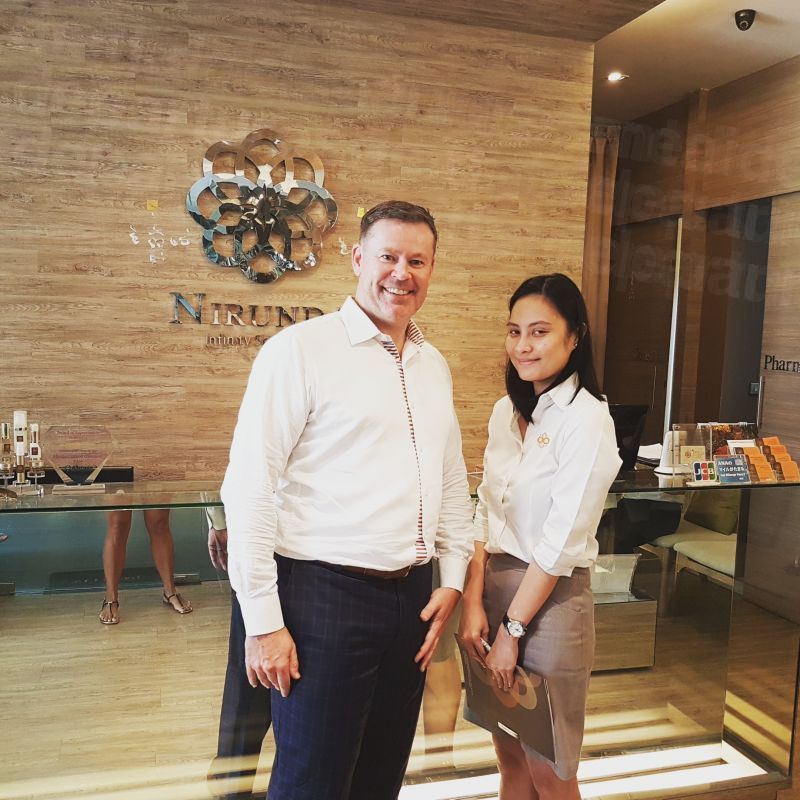 Yanhee Hospital was established in 1984 and is considered as one of the most prestigious, successful and highly-respected centers of medical excellence. They have treated patients from 162 countries of which around 75% are repeat patients or were recommended via word of mouth.
PPSI has a team of 11 English speaking, board registered, highly respected, fully qualified plastic surgeons. They are all internationally recognized as leaders in their particular disciplines. They policy of the clinic is to employ only the finest in their field with thousands of hours of experience. The clinic is located in the Phuket International Hospital, the largest and first private hospital in Phuket.
In Thailand, sex reassignment procedure is affordable and its clinics deliver outstanding results. The dream of getting your desired body can be realistic if you take the procedure in Thailand.
The total cost of the treatment may vary depending on the extent of the work to be carried out. Patients can save up to 70% in Thailand. Take a look at the price comparison we have prepared and see the difference.
| | | | | |
| --- | --- | --- | --- | --- |
| PROCEDURE | US$ | NZD$ | AUD$ | COMPARISON |
| SEX REASIGNMENT | $23,779.00 | $32,832.00 | $30,000.00 | INTERNATIONAL |
| | $7,133.00 | $9,850.00 | $9,000.00 | THAILAND |
| | 29.90% | 30.00% | 30.00% | % YOU PAY |
| | $16,646.00 | $22,982.00 | $21,000.00 | YOU SAVE |
If you are looking for an inexpensive sex change procedure, nothing beats the sex reassignment surgery prices in Asia. Book an appointment with us at Medical Departures and you will maximize your savings by taking advantage of our best price guarantee treatments.