Of all the cosmetic procedures that medical tourists decide to have in Phuket, hair transplant surgery is growing into one of the most highly sought-after. Many talented hair transplant surgeons have opened clinics on the island to cater for the thousands of international patients that visit each year. Having a hair transplant in Phuket, or anywhere in Thailand , is far less expensive than in Australia, so if you cannot afford treatment at home you might wish to seriously consider heading overseas.
Stop Worrying About the Cause and Concentrate on the Solution
If you are searching for a reason as to why your hair is falling out , just take a break for a moment. The truth is that many different factors can contribute to hair loss, and determining the cause can sometimes be challenging. Your time might be better spent exploring the ways in which you can restore your hair.
The most effective way to bring back your hair is with transplant surgery, and the latest advances in this field of medicine are yielding excellent results. Surgeons are now able to move individual healthy hairs into different positions on your scalp, to fill in any areas that are going bald. This hair transplant method is called Follicular Unit Extraction, often abbreviated to FUE , and here is a little more information about it.
Understanding How Hair Transplant Surgery Works
As with any cosmetic procedure, it is important to learn what hair transplant surgery entails before proceeding with treatment. Understanding what type of results you can expect helps ensure you will be satisfied once treatment is complete. Speaking with your hair transplant surgeon is the best way to explore the possibilities that a hair transplant could achieve for you.
A hair transplant will not work for all patients, with the main problem being a lack of healthy growing hair to transplant. If you are already completely bald it is very unlikely this type of hair restoration treatment can be successful for you. For patients who have very little hair left, you should know that the transplantation of dark and thick natural hair yields better results than thin and light hair.
Hair transplant surgery has a very high success rate and can really transform your appearance, but it does take some time to notice the results. Once a hair is transplanted it will fall out, and then a healthy new strand of hair will begin to grow out of the transplanted follicle. In many cases, it can take up to nine months before the full and final results of hair transplant surgery become visible.
Comparing the Price of Hair Transplant Surgery in Thailand and Australia
It is no secret that hair transplant prices in Phuket are lower than in Australia , but many people are still unaware of just how much they could save. We have calculated the average price for a hair transplant in both Australia and Thailand so that you can quickly see the difference.
At hair transplant clinics in Melbourne, Brisbane, Sydney, and Perth, you can expect to pay in the region of $18,000 for hair transplant surgery. Travel to a hair transplant surgeon in Thailand for your treatment and this price will drop down to an average of $8,000. That is a full $10,000 cheaper!
Now you should be in no doubt as to just how much you can cut the expense of your hair transplant surgery in Thailand . One thing to be aware of is that the cost of treatment does rise and fall in line with how many hairs you need transplanting. No matter how long your hair transplant surgery takes, you can still expect to save in the region of 50% by having treatment in Thailand instead of Australia.
Medical Departures Connects You With Quality Hair Transplant Clinics
You will find quite a few modern and safe clinics in Phuket for hair transplants , and with the help of Medical Departures it is simple to select the right one for you. Compare each clinic by reading past patient reviews, looking at before and after photos of treatment, and checking our their price list, then pick the clinic that suits you best.
All the hair transplant clinics listed on our website have passed a four-part review, which includes a medical license check and treatment room inspection, to become Medical Departures Verified Clinics. To get you started on your search, here are a handful of Phuket clinics that have an excellent patient satisfaction rating and plenty of positive past patient reviews.
Three Top Phuket Hair Transplant Clinics to Consider
Phuket Plastic Surgery Institute is a modern JCI-accredited clinic located just outside of Phuket city centre. This medical facility comes highly recommended, so much so that it received a Medical Departures Global Patients' Choice Award. The talented hair transplant surgeons here can explain everything about your treatment to you in English.
Another top Phuket hair transplant clinic is Apex Profound Beauty Clinic , situated at Jungceylon Mall in the popular beach resort of Patong. Dr. Nantapat Suphanchart founded this clinic in 2001, and since then has helped thousands of Australians restore their hair. She studied at the University of Chicago in the United States and speaks English fluently.
You will also find affordable hair transplants available at Jungceylon Plastic Surgery Clinic , where international patients have been welcomed for over a decade already. The lead surgeon here is Dr. Piyapas Pichaichanarong, who speaks both Thai and English, plus he is a member of The International Society of Hair Restoration Surgery. When it comes to hygiene and sterilisation protocols, this clinic adheres to strict international standards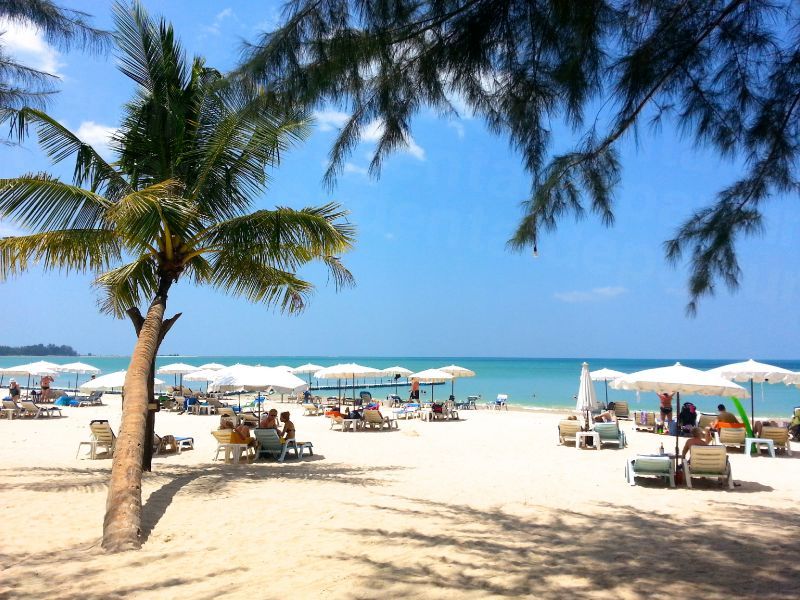 Book Your Hair Transplant in Phuket at Medical Departures Today
Arranging an appointment at the Phuket Plastic Surgery Institute, Apex Profound Beauty Clinic, Jungceylon Plastic Surgery Clinic, or any other Phuket hair transplant clinic is quick and easy with Medical Departures. Our online appointment scheduling tool allows you to set up your consultation any time, day or night.
Choose your clinic, pick a time and date that suits you, then leave your name and contact details with us so we can get back in touch with you. Once your appointment has been booked in we will send you a confirmation email. If you need to change or cancel your hair transplant appointment, this can be done at no extra charge within 24 hours of your scheduled visit.
When you book a hair transplant with Medical Departures your treatment is covered by our Best Price Guarantee , so we will match a cheaper price if one is available. Any questions you have about traveling to Phuket for a hair transplant can be answered by our Customer Care Team. Just give them a call for some expert advice, and they can also guide you through the entire appointment booking process over the phone.
Sources:
What is Involved in a Hair Transplant in Thailand. Medical Mingle. 16 July 2018. http://www.medicalmingle.com/healthynews/blog/2018/07/16/what_is_involved_in_a_hair_transplant_in_thailand
Schaefer, Anna. Why is My Hair Falling Out? Healthline. 6 August 2018. https://www.healthline.com/health/beauty-skin-care/why-is-my-hair-falling-out
Rassman, William. Follicular Unit Extraction: Evolution of a Technology. Journal of Transplantation Technologies & Research. 21 March 2016. https://www.omicsonline.org/open-access/follicular-unit-extraction-evolution-of-a-technology-2161-0991-1000158.php?aid=73076
Cut the Expense of a Hair Transplant in Thailand. Male Health Hub. 24 May 2018. http://malehealthhub.com/cut-the-expense-of-a-hair-transplant-in-thailand-and-no-bull/
Hair Transplant Surgery. Better Health Channel. April 2018. https://www.betterhealth.vic.gov.au/health/ConditionsAndTreatments/hair-transplant-surgery