Thailand is a one-stop country for all your medical care needs. Whether you're looking for a medical and surgical consultation or have a general health issue, there is a clinic or a hospital in Thailand that is ready and equipped to cater for your very needs. And if you're looking into getting a medical check up done, here are our Top 6 Health Screening Clinics in Thailand .
Phyathai 1 Hospital
Phyathai 1 Hospital is one of the country's leading general hospitals. Located at Sri-Ayudhaya Rd., Ratchatevee, Bangkok, Bangkok Province, the Phyathai 1 Hospital is well known for providing top notch medical checkup services. The hospital is equipped with 175 in-patient beds and 75 consultation rooms and provides excellent care for all local and visiting patients.
Piyavate Hospital
The Piyavate Hospital takes pride in its multilingual medical workforce, which includes doctors, surgeons, specialists and nurses that communicate in 7 languages (English, Thai, Arabic, Chinese, Burmese, Vietnamese and Japanese). The Piyavate Hospital is more than equipped to deal with international patients from all over the world. The hospital provides general health check up services, and also possesses multiple specialized departments.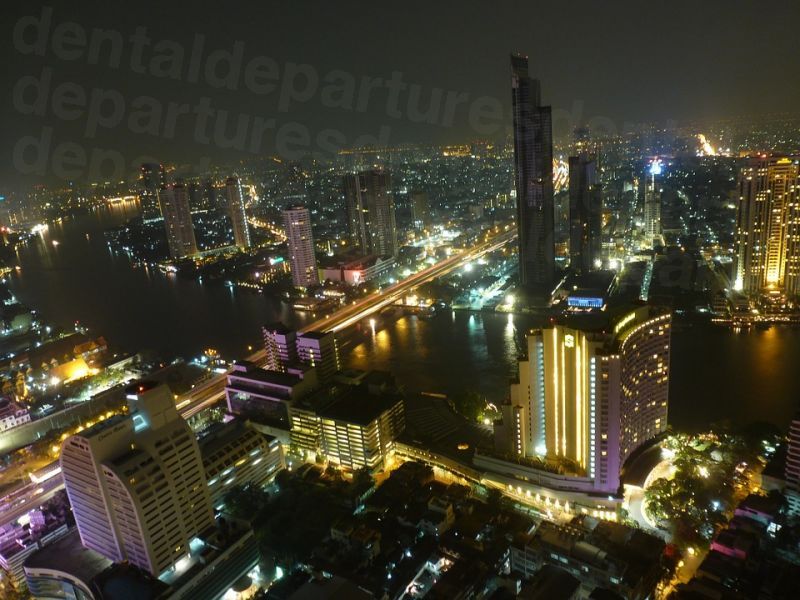 Samitivej Hospital
This international hospital has around 6 branches in the entire country, which contributes to the diversity of services that are provided by this multilevel hospital. The Samitivej Hospital first opened it's doors back in 1979 and has now become an award-winning facility in Bangkok. The hospital is also JCI accredited, and is equipped with 270-beds.
Paolo Hospital
The Paolo Hospital was founded in 1972 and today, the facility is equipped with a minimum of 260 beds and takes pride in providing state-of-art, technology oriented medical care in all known specialties (obstetrics and gynecology, pediatrics, surgery, etc. )
RSU Healthcare
RSU Healthcare is also known for providing state-of-art, technology oriented medical and surgical care. Examples of medical technology services provided at RSU Healthcare Healthcare include Digital ultrasound, Digital X-Ray and Bone density measurement. The hospital also presents medical checkup packages.
Thanyapura Hospital
At the Thanyapura Hospital , you can find an impressive diversity of medical checkup options such as General Check-up, Anti-Aging Check-up, Male and Female Health Check-up, Allergy Check-up and Metabolic Weight Check-up, just to name a few. The Thanyapura Hospital also provides procedures to achieve general wellbeing such as detoxification treatments, physiotherapy and rehabilitation, chiropractic treatments and weight loss programmes.
In Thailand, there are plenty of options if you're looking for a medical check up . Consider one of our top 6 Health Screening clinics for your next medical check up!