Bangkok has a reputation for being a hive of hustle and bustle, which is rightly so. Visiting Bangkok at any time of your life would be on most people's bucket-list, but what if there was an even more special reason to visit the city? If you are seeking affordable cosmetic treatments such as chin augmentation, Bangkok is a real paradise. If you want to get the best treatments for chin augmentation, here's a guide to why Bangkok's plastic surgeons should be your number-1 choice.
Convenient Medical Tourism
Bangkok is a city, which means that everything you could possible need is close by. Home to the biggest 5-star hotel chains in the world, some of the most awe-inspiring temples and cultural sites, and also an epicenter for food and drink, Bangkok is a special place. When you want to find the best treatments for chin augmentation, Bangkok has a wide range of treatment centers that offer the best options in SE-Asia.
Bangkok is easily one of the most convenient places in the world for a medical tourism holiday. The city has a skytrain network, a vast selection of taxi and tuk-tuks and is quite easy to get around. Many people choose Bangkok for their medical tourism destination because of the convenience.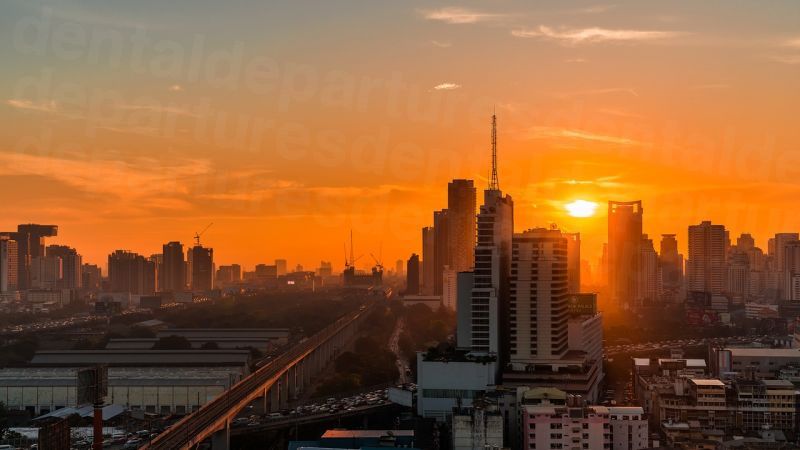 World Class Cosmetic Treatments
Bangkok is home to some of the best chin augmentation clinics you will find anywhere on the planet. At Medical Departures, we have listed all the best cosmetic treatment centers in the city that come with honest chin augmentation review pages for each clinic. The most highly-recommended by former clients is Yanhee Hospital , Nirunda Cellport Clinic , Samitivej Hospital, Phyathai 2 and Natchanok Clinic . These 5 clinics are highly-rated by former clients, which should be reassuring and part of your research to ascertain the best clinic for you.
The whole purpose of our reviews is you get first-hand information directly from the proverbial 'horse's mouth' so you can make the right choices that suit your requirements and budget.
Affordable Chin Augmentation Cost
Without wishing to sound rude, one of the main reasons so many people visit Bangkok for this treatment is because of the chin augmentation cost. Did you know that prices for chin augmentation Bangkok clinics are approximately 60% less than in the Western World? That's right, the savings are simply massive.
Cost of chin augmentation in Bangkok on average is approximately US $1,000 (CAN $1,297; UK £772; Euro €881; Aus $1,316; NZD 1,376), compared to the prices in the US $6,855 (CSN $8,947; UK £5,319; Euro €6,059; Aus $9,054; NZ $9,4590).
Patients from Australia, New Zealand, America and Europe routinely visit Thailand for their chin augmentation and general cosmetic treatments. This has created one of the most dynamic and cost-effective medical tourism destinations in the world.
When you are researching on the internet for chin augmentation, Bangkok, Thailand, is one of the leading nations in the world for affordable cosmetic treatments. Whether you are seeking chin augmentation or another cosmetic treatments, it should be noted that prices are approximately 60% than in Australia, America and Europe, which is why we are seeing a massive exodus of clientele from the West visiting Thailand, having a holiday and taking advantage of the treatments.