Read Clinic Descriptions and Patient Reviews
Your search for reliable laser hair removal clinics should start at Medical Departures. Start by reading the clinics descriptions we've added for each clinic under the "About" sections. Our entries for the clinics perfectly complement the content the clinics have on their websites; you can't just choose a clinic based on the information provided by the clinics. You need a reliable third-party source for information – Medical Departures.
We also provide authentic patients reviews from actual patients. These will help you better judge the reliability of the different candidates from the hair removal clinics list in Bangkok we have on our portal.
Check Out Clinic and Before & After Photos
Moving one, check out the pictures that we have added for most clinics. These will give you a better sense of the place as the photos show the clinics from outside as well as inside. Moreover, you should look at before and after photos provided by the hair removal clinics on our list in Bangkok.
These will not only give you a better idea of the competence of a particular clinic, but help you set realistic expectations from the procedure. This is crucial as sometimes people are disappointed by cosmetic procedures such as laser hair removal not because of an issue with the procedure/clinic, but because they had imagined unrealistic results.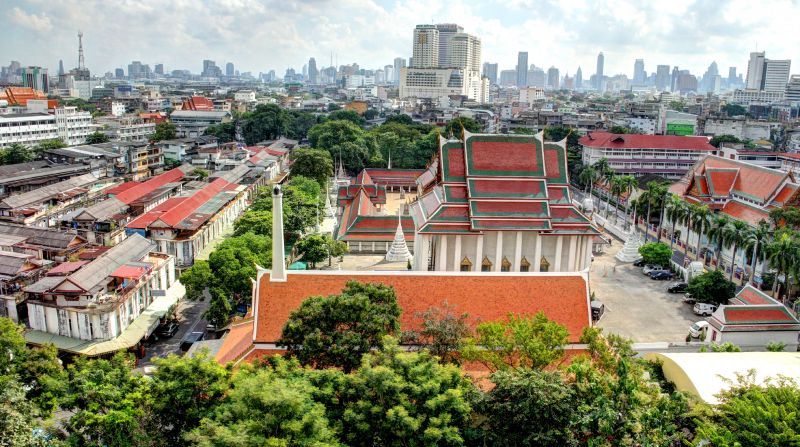 Compare Prices
Of course, the main reason you're getting laser hair removal while in Bangkok is the lower prices. How much can you save? Here's the hair removal cost Bangkok offers, compared to the costs Down Under:
Hair removal cost in Australia: AUD $300
Hair removal cost in New Zealand: NZD $333
Hair removal cost in Bangkok: AUD $100 / NZD $111
The best part is that these lower prices don't mean lower quality. Since it takes a lot less money to run a clinic in Bangkok than it does in Australia or New Zealand, you get to enjoy some amazing savings.
Talk to Medical Tourists
If you know anyone who has been to Bangkok for a laser hair removal, you should definitely talk to them. Even a short conversation with them can be quite insightful, helping you find a reliable clinic for the procedure.
Stick to Clinics Listed on Medical Departures
At Medical Departures we have a thorough screening process that we use to qualify clinics before adding them to our portal. From verifying staff qualifications to collating authentic reviews from patients, we do the legwork to ensure our listing includes the most reliable clinics you can find in Bangkok for laser hair removal . If you're short on time, you can just check out 3 of the top clinics in Bangkok:
So feel free to read more about these clinics from the hair removal clinics list in Bangkok on our site. You will see that Medical Departures is the shortest distance between you and a reliable hair removal clinic in Bangkok.