Looking at male breast reduction surgery in Thailand ? We can help.
You may have started to consider a medical tourism holiday, especially if you have just read a great male breast reduction surgery review. Thailand makes the perfect place to get this surgery and we are here to help you plan the ultimate trip.
Decide Where In Thailand To Go
The first decision is to decide where in Thailand you want to travel to. The main two locations are Bangkok and Phuket. These both have great health-care infrastructure and also make great places for a vacation. So, ask yourself, do you want to experience the big-city excitement only possible in Bangkok or would you rather go to Phuket for a more laid-back tropical island vibe.
Book A Consultation With A Top Surgery Provider
You want to make sure the medical establishment you choose for your surgery is world-class and has elite surgeons. If you go to Bangkok, then we recommend the Paolo Hospital . This is a modern, spacious, and high-tech facility, with one of the best medical teams in the country.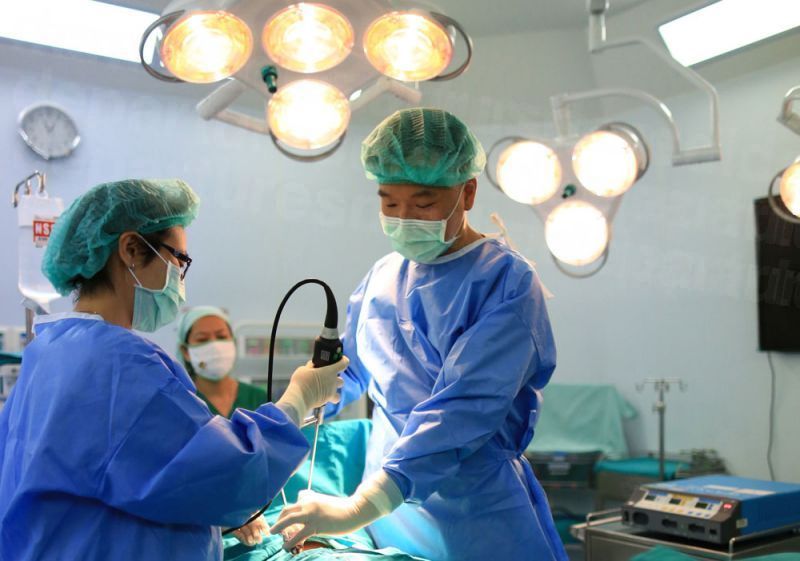 The best male breast reduction surgery clinic in Phuket is the Phuket Plastic Surgery Institute. This is located at the Phuket International Hospital and is high-tech and well-staffed by top doctors. We recommend it as the top location on the island.
To find out more about either of these two establishments, why not read some male breast reduction surgery reviews. You should also view some male breast reduction surgery before and after photos to get an idea of the transformation possible.
Once you have made a decision you can easily book a consultation online. Just go to the male breast reduction surgery clinic or hospital's page on our site. At the top, you will see a big "book consultation" button.
Budget For The Best Prices
You're going to save thousands by having the surgery done in Thailand. The tables below show approximate male breast reduction surgery prices.
| | | | |
| --- | --- | --- | --- |
| | Price in Australia (AUD) | Price in Thailand (AUD) | Savings (AUD) |
| Male Breast Reduction Surgery | $12,600 | $5,500 | $7,100 |
| | | | |
| --- | --- | --- | --- |
| | Price in New Zealand (NZD) | Price in Thailand (NZD) | Savings (NZD) |
| Male Breast Reduction Surgery | $13,500 | $5,900 | $7,600 |
Plan Flights And Accommodation
You will want to book your flights ahead of time. This will allow you to shop around for the best deals. Accommodation should also be booked in advance. Have a look at the deals available on hotel booking platforms such as Booking.com. You can also book accommodation directly through our website.
Enjoy The Tourism Side Of Thailand
Don't forget to work out what you're going to do while in Thailand. It is one of the world's greatest tourism meccas after all. Plan to get out and see the sites, experience the culture, shop at the local markets, and even enjoy the nightlife. Whether you go to Bangkok or Phuket you will find heaps to do.
So, if you haven't already, get inspired by reading a male breast reduction surgery review. Thailand will not let you down when it comes to quality and affordability, so get motivated and start planning your trip.