Do you feel that your chin is not in proportion the rest of your facial features? Are you concerned about chin augmentation cost? Phuket plastic surgery is considerably less expensive than at home, so why not take advantage of the low prices and treat yourself to a holiday at the same time?
If you have a receding chin, it can adversely affect the way your face looks, whereas a more defined chin gives you a stronger appearance. Chin augmentation can help your chin look longer or wider or both.
How is chin augmentation done?
You can get a better looking chin in two ways. One is implant surgery (called mentoplasty) during which the surgeon uses implants to add definition to the chin. This is done by making incisions either under the chin (where scars are not visible) or in the mouth between the lower lip and the gums. The procedure is performed under local anesthesia and is over in about 45 minutes. Stitches will dissolve in 10 days or be removed in that time.
The other method is non-surgical. Dermal fillers like Juvederm,Radiesse or Bellafill are injected into the chin in different places to add definition. This method is temporary, but great if you want immediate results. If you are happy, then you can get implant surgery done after some months as implant surgery results are permanent.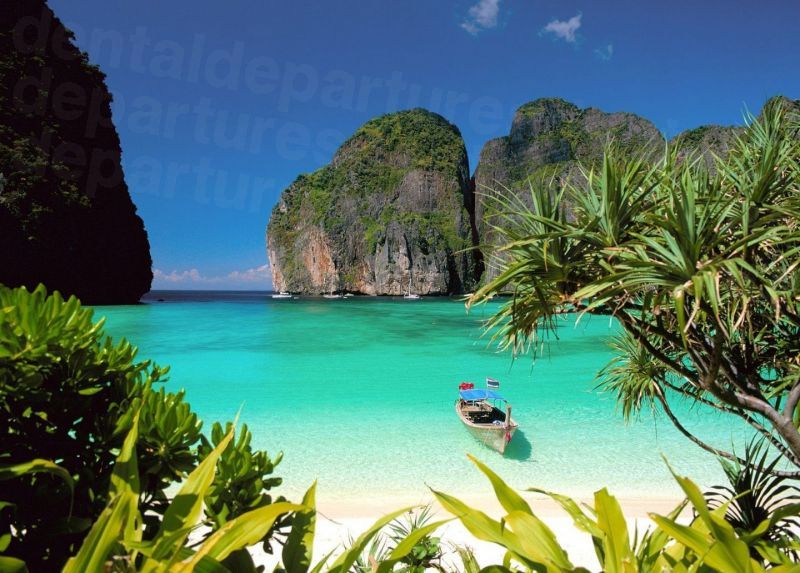 What do chin augmentation reviews say?
Before considering any cosmetic procedure it is good idea to see what other people say about the procedure. When you check chin augmentation reviews you will find that people are really happy with their chin profiles and feel more confident after the treatment.
Many women and men combine this with other treatments like facelift, neck lift or non-surgical options to improve their appearance. As chin augmentation cost in Phuket is affordable you can also afford to spend a little more to get other cosmetic work done at the same time.
Affordable chin augmentation clinics in Phuket
With top of the line chin augmentation clinics in Phuket that also do other surgeries and procedures at reasonable rates, you will be able to easily combine a holiday in this amazing destination along with cosmetic work.
High quality clinics such as Phuket Plastic Surgery Institute and Jungceylon Plastic Surgery Clinic are very popular and verified by Medical Departures. They are staffed by expert chin augmentation doctors who will take good care of you and recommend the right kind of chin augmentation for you.
As for the chin augmentation cost, it is a fraction of what you would pay in Australia or New Zealand. Depending on the kind of procedure adopted, what would cost you AU$9,087 (NZD $9,454) would cost only AU$1,498 (NZD $1,558) to AU$2,994 (NZD $3,115) in Phuket. Even if you travel to Phuket and stay there for a few days and have holiday expenses, you still save a great deal of money by traveling for cosmetic procedures.
If you have decided that you want to get this cosmetic surgery, then Medical Departures is the right place to do your booking. We have quality-checked clinics listed and offer the best price guarantee – so book your chin augmentation in Phuket with us.