Machita Clinic Review: Enhance Your Beauty and Boost your Self-confidence in Chiang Mai
Located in the K Park Business Center in Chiang Mai, the Machita Clinic gives you easy access to all major tourist sites and activities in the city. Inside the clinic, you can get a wide range of cosmetic treatments to enhance your appearance and self-image. The clinic is headed by some of the most qualified and experienced physicians, who have years of experience working with international patients. In this Machita Clinic review , we show you how you can get the highest quality of cosmetic care at this clinic in Chiang Mai.
The Doctors and Staff of Machita Clinic
One of the most experienced doctors at this clinic is Kanokwan Jantra, who has been working in this field for more than decade now. And then you have Dr. Maliwan Boonma, who has studied at both the Khon Kaen University and the Mahidol University, completing her medical degree and also specializing in obstetrics and gynecology. In fact, she is also a member of the Royal Thai College of Obstetricians and Gynecologists.
Procedures and Treatments Offered at Machita
Next in our Machita Clinic review are the services offered at this clinic. You can get all kinds of cosmetic treatments at the Machita Clinic. Cosmetic surgery procedures include chin augmentation, liposuction, and a nose job. You can also go for non-invasive treatments like Botox as well.
Some patients want to their wrinkles and dark circles removed, while others want to get rid of fat in unwanted areas. However, many patients sign-up for procedures purely for cosmetic reasons. Whatever your needs, Machita has you covered. You can check out some Machita Clinic before and after images to get a better idea of what to expect.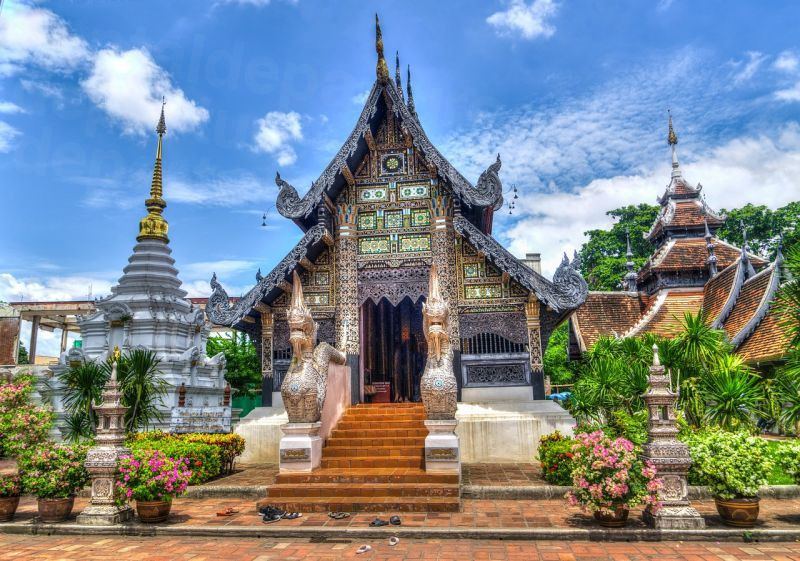 Machita Clinic Price List
While medical tourists visit Chiang Mai from all over the world, Aussies and Kiwis frequent this city. That is why we have provided the prices of the major procedures you can get at this clinic along with prices from Australia and New Zealand. Check them out:
Double eyelids: AUD $936 and NZD $1004 (AUD $5500 and NZD $5962)

Chin Augmentation: AUD $749-$936 and NZD $804-$1004 (AUD $9,000 and NZD $9749)

Rhinoplasty: AUD $187-374 and NZD $201-401 (AUD $8098 and NZD $8688)

Botox: AUD $200 and NZD $215 (AUD $337-$936 and NZD $361-$1004)

Liposuction: AUD $374 and NZD $401 (AUD $6648 and NZD $7132)

Facelift: AUD $1498 and NZD $1607 (AUD $23904 and NZD $25645)
The discounts are simply phenomenal as you are saving up to 94% as compared to your home country.
Outside Machita Clinic
The clinic's location puts you close to not just the amazing historical attractions of Chiang Mai, but also the most popular outlets for dining, shopping and entertainment. It's a brilliant opportunity to combine medicine and vacation.
Now that you have read this Machita Clinic review, schedule your appointment or contact the clinic to get personalized quote. The medical team at this clinic ensures that medical tourists like you experience the best comfort, privacy, and safety.