Searching for high-quality, inexpensive, world-class cosmetic care in Thailand? Save up to 60% on breast enlargement Thailand procedures with Medical Departures.
Combine majestic scenery, diverse landscape and stunning beaches with a top-notch, quality-checked clinic at a fraction of the price compared to home.
Benefit from leading facilities and rigorously-trained surgeons, whilst relaxing and recovering in a plush Phuket resort or taking in the sites of Bangkok. Thailand's exotic destination, skilled doctors, inexpensive care and pioneering medical facilities make this exotic location appealing for medical tourism travellers.
Why Choose Thailand For Cosmetic Care?
Thailand has established itself as a major provider of superior, cost-effective cosmetic surgery—with discounts of up to 80% of breast work and other cosmetic procedures. Every year, thousands of patients seeking first-class, affordable medical care from Australia, New Zealand and the US visit annually despite the long flight.
Private medical facilities play an integral role in Thailand's world-class medical tourism industry. Furthermore, Thailand was the first Asian country to be awarded the prestigious Joint Commission International (JCI), deemed the 'Gold Standard' of international patient safety oversight .
Clinical expertise and knowledge are second to none with rigorous training in specialist areas such as plastic surgery. Catering to overseas patients, all our fully-approved Thai clinics boast state-of-the-art diagnostic equipment, bilingual staff and modern interiors, putting the patient first. Expect the highest clinical standards as our Thai doctors are fully-registered and regulated by the Thailand Ministry of Public Health.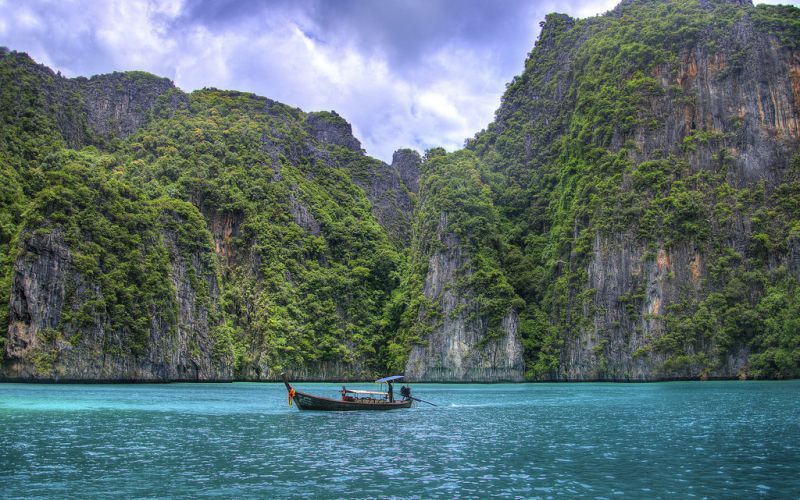 Clinics in Thailand—Overview
We are aware that finding and choosing the ideal breast surgeon in Thailand is an essential part of your decision-making process. Put your mind at ease as Medical Departures background-checks every listed Thai medical facility for clinical quality, hygiene, doctor qualifications and memberships, ensuring a patient-focused experience. We conduct rigorous on-site visits so no stone is left unturned.
Check out virtual clinic tours, compare prices, view maps and verified breast augmentation review Thailand cases for patients who report rewarding results. Notable clinics include
What is the Price of Breast Enlargements Compared to Australia or New Zealand?
Save more than 55% on breast enlargement treatment compared to home:
Breast enlargement in Australia: $16,500 AUD

Average breast enlargement in Thailand: $5,000
Why Choose Thailand?
With an outstanding reputation for delivering top-quality, affordable cosmetic treatments, cross-border and overseas patients have been visiting Thailand for many years.
Numerous international flights provide direct routes to Bangkok, Phuket, Koh Samui, Chiang Mai and Pattaya, making Thailand conveniently accessible for medical travellers. Thailand's unrivalled healthcare infrastructure is one of the finest in the world and is home to the world's largest international hospital, Bumrungrad International.
Thailand is a rich melting pot of culture, food and religion: discover limestone cliffs, street-food markets, ancient monuments, diverse terrain and majestic shorelines. Savour authentic Thai cuisine, Thai boxing, or indulge in a Royal Thai massage. Activities range from trekking and snorkelling to horse-riding. Don't miss out on traditional Thai festivals such as Songkran (the Thai New Year) and the iconic Festival of Lights.
Visit Chiang Mai or explore the bustling metropolis that is Bangkok. Blending old with new, Thailand is brimming with swanky restaurants, austere temples, hedonistic red-light districts, upmarket shopping malls and intriguing floating markets. Getting around Thailand is just as easy thanks to cheap domestic flights viaAir Asia or Nok Air.
For medical patients looking to relax and recover in a top destination with low-cost, superior medical care, you are never far away from a relaxing resort and partner clinic.
Staying in Thailand
Varied accommodation choices await medical patients in Thailand , suiting all wallets and budgets.
Plastic surgery patients have several options depending on your specific preference. You will find excellent lodging options across Thailand for pre- and post-surgery, with thousands of wallet-friendly options from affordable hostels to sophisticated five-star hotels. Browse nearby hotel suggestions on our clinic listing pages.
Our Customer Care team can also help find free accommodation nearby with some clinics providing other services including hotel-to-clinic shuttles.
What Is the Next Step?
Search our listings for quality-checked doctors and clinics in Thailand.
When you are ready to book, see below for ways to make your appointment, or contact our dedicated Customer Care Team
who will be more than happy to discuss your plans for cosmetic breast surgery in Thailand.