Here at Medical Departures we have spent time to review breast implants Bangkok and to bring to you all you need to know about Bangkok breast implants.
Thai doctors have developed specialist expertise in cosmetic procedures, especially breast implants, also known as breast augmentation, breast enlargement or augmentation mammoplasty.
Not surprisingly, this is one of the reasons why thousands of foreigners come to Thailand every year to undergo breast implant surgery. For the best price breast implants, Bangkok is hard to match. The costs are typically a third of Australia, New Zealand, Europe or the US, and the medical facilities are first-class.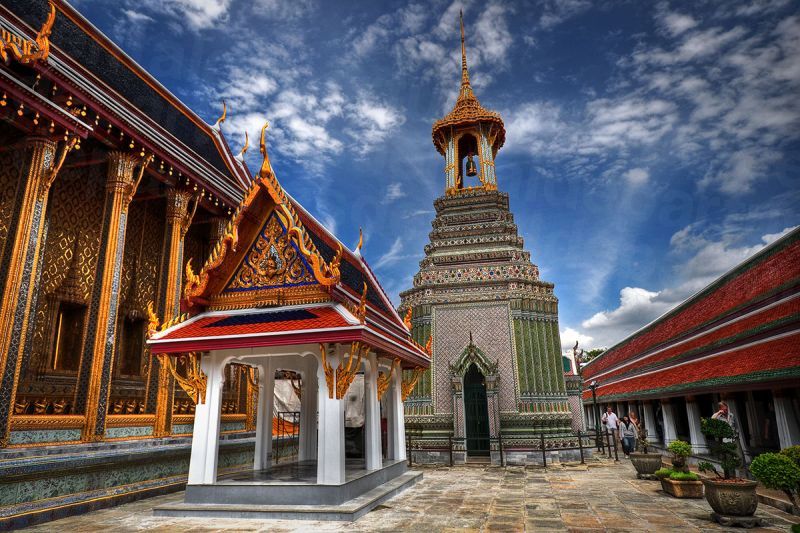 What is involved in the breast implant procedure?
There are various ways the implants can be inserted. The areas where the incisions are made are chosen to be as inconspicuous as possible, and should lead to minimal scarring. This will be discussed by you and your doctor beforehand.
Periareolar incision
Made at the edge of the areola (the dark area surrounding the nipple).
2. Inframammary incision
Made underneath the breast in the crease where it joins the chest wall.
3. Transaxillary incision
Your doctor will give you full instructions about how best to prepare for your breast implant surgery and how to aid your recovery. It is likely that you will be asked to:
Avoid medications such as aspirin, which cause increased bleeding;
Eat a well-balanced, nutritious diet consisting of low salt and plenty of fresh fruit, vegetables and lean foods to help your body's healing process;
Stop smoking to avoid the risk of complications.
At the clinic or hospital:
Bring loose comfortable clothing and shoes to wear;
Have someone pick you up from the clinic;
Arrange for someone to stay with you on the first night after surgery.
The breast implant procedure takes between 1 and 2 hours to complete. You may have gauze and drainage tubes in place immediately after surgery, which should be removed in a few days.
Compared to other cosmetic surgery the recovery time is fairly quick for breast implants, with most people returning to work after a week and carrying out everyday activities after two. Strenuous activities and heavy lifting should be avoided for around six weeks.
Taking it easy for a week or two on holiday will certainly aid the recovery process, which is why so many people choose to come to Bangkok for their surgery.
Providing you go to a reputable clinic and surgeon, your breast implant will be just as successful as if you had it done at home. Medical Departures has carried out research for this review of breast implants in Bangkok. We work only with reputable clinics and surgeons, performing quality-checks on verified clinics, including virtual tours and real patient reviews. Therefore, you can make an appointment with confidence for your surgery.
So, what is the best hospital in Bangkok for cheap breast implants?
We endorse four established, respected hospitals in Bangkok:
Samitivej Hospitals Sukhumvit Branch (Medical)
Phyathai 2 International Hospital
Bangkok Hospital – Bangkok (Medical)
Yanhee Hospital Health & Beauty
You can connect with us if you have any questions on our review of Bangkok breast implants.
Or, please request a personalized quote, free of charge.