Considering facelift work? If you would you like to look younger and rejuvenated overnight, consider visiting Thailand -- the land of high-quality, affordable medical care where thousands of Westerners come every year to improve themselves. Medical Departures is ready to help guide you to any of our top 4 Phuket facelift clinics on this beautiful Thai island. For high-quality plastic surgery in Phuket at the skilled hands of experienced practitioners, read on:
Whether you're looking for a brow lift, chin augmentation, chin contouring, dimple creation, forehead lift, lower facelift, midface and neck lift, under chin correction, forehead lift, a combination of these, or all of the above, we've got you covered with the most convenient selection available of Phuket clinics providing Western-caliber facelift procedures at affordable prices.

Come to paradise, relax, and restore your natural beauty at these top 4 Phuket facelift clinics:
Phuket Plastic Surgery Institute (PPSI):
Renowned as a destination for quality cosmetic work and touting a 4.5/5-star patient review rating, Phuket Plastic Surgery Institute is an ideal choice for Westerners looking for friendly, professional, excellent care from skilled physicians and English-speaking staff. Providing a wide array of services, PPSI performs countless facelift procedures every year safely and effectively.
Consider patient Julia's review, just one of over 100 available on Medical Departures:
"I was very satisfied with the service provided at the hospital. The staff, surgeon were all wonderful."
-Julia, USA
Apex Profound Beauty Clinic Jungceylon Branch:
With its flawless 5-star rating on Medical Departures.
Apex Profound Beauty Clinic
Jungceylon Branch performs first-class cosmetic surgery procedures daily. Having branches stretching across all of Thailand, Apex has served Westerner visitors with all variety of cosmetic procedures, including facelift procedures, since 2001.
Madan, rating her experience with a perfect 5 stars, says:
"Great facility, fantastic service. Recommend to all. Truly world class!"
-Madan Misra, Thailand
Apex Profound Beauty Clinic Phuket Branch:
Like its sister clinic, Apex Profound Beauty Clinic Phuket Branch enjoys an excellent 4/5-star patient satisfaction rating. Head physician Dr. Nantapat Supapannachart, MD is certified by the American Board of Dermatology and the American Board of Laser Surgery. With experience and training in the West, the doctors at Apex Profound Beauty Clinic Phuket Branch provider the highest quality care available in a modern, pristine facility.
Consider this review from patient Janthari:
"You have a great team staff working in this centre and excellent care and service."
-Janthari, Phuket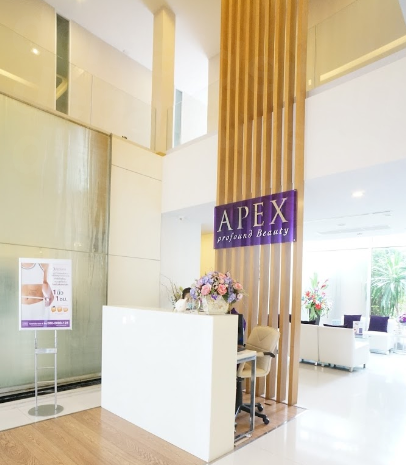 Pan Clinic: Centrally located in the quaint and charming Phuket Town.
Pan Clinic
Has operated in Thailand for over 30 years since 1983. A longtime pioneer of advanced medical and cosmetic surgery procedures in Thailand, the clinic is historically significant for setting the high standard of care that has earned Phuket and the rest of Thailand its hard-earned reputation as a hotpost for world-class cosmetic surgery procedures.
Among its many available procedures, Pan Clinic has offered high-quality facelift procedures for decades. Patient Chit writes:
"Doctors here are so nice. The treatment is really relaxing with a reasonable price."
-Chit, Thailand
Visit Medical Departures today for further information on booking your facelift at any of these top 4 Phuket facelift clinics and get ready to impress your friends and family when you return home tanned, relaxed, and younger-looking!