If you are one of the countless women around the world who are unsatisfied with the size of their breasts, you may well have considered breast augmentation. Often known as a "boob job," this safe yet normally expensive procedure can cost tens-of-thousands of dollars back home, making it an unrealistic option for many women. However, when you discover the cost of breast augmentation in Phuket, you may well think differently (and be tempted to start planning that trip of a lifetime to Thailand). Read on to learn more.
Why Go to Phuket for Medical Tourism?
Thailand is a well-developed medical tourism destination, with high-quality medical care and treatment available at affordable rates. The southern island of Phuket is already a popular hot-spot , attracting hordes of holiday travelers with its short 90-minute flight time from Bangkok, not to mention its amazing beaches, water sports, vibrant nightlife, and five-star resorts. It is no wonder then that Phuket offers numerous centers and clinics catering to thousands of medical tourists, making this one of the top destinations in Southeast Asia for cosmetic procedures.
You can combine your breast augmentation procedure in Phuket along with some relaxing time-off and recuperation without breaking the bank. Expect highly professional, qualified and experienced plastic surgeons who will take excellent care of you at any one of the medical facilities listed on Medical Departures, each of which promises the latest amenities and state of the art equipment.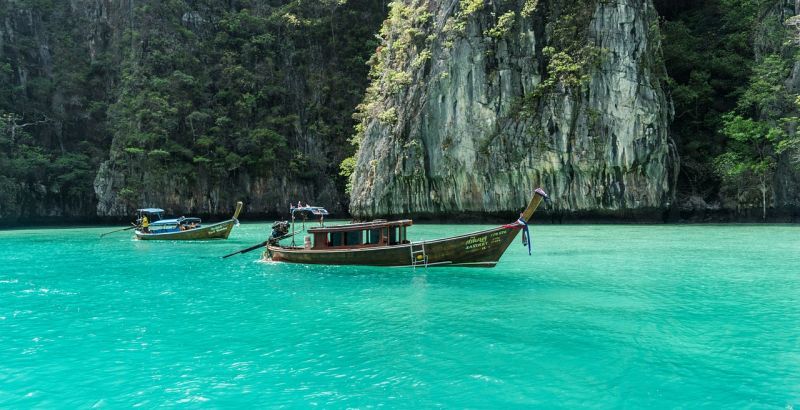 What Does Breast Augmentation Surgery Entail?
The traditional method of breast augmentation is performed via surgery and the use of implants. These may be made of silicone or saline and are available in various sizes and shapes to suit your individual requirements. Surgery offers a long-term solution; going through breast augmentation before and after photos can give you a better idea of what to expect in terms of the results.
An alternative method, which involves less recovery time, uses a specialized fat grafting technique . For this, a surgeon harvests excess fat from another area of the body, such as the buttocks, which in turn will become slimmer in appearance. This fat is refined and then injected into the breasts to increase size. While this gives natural results, over time, some fat may be absorbed by the body and you may require topping up treatments.
What is the Cost of Breast Augmentation in Phuket?
When compared to prices prevailing in advanced countries, the cost of breast augmentation in Phuket is very reasonable. In Australia, New Zealand or a Western country you may pay around AUD15,300 (NZD16,620, £8,897, €10,556, US$11,500, CAD15,777) for breast augmentation.
The cost of similar work in Phuket will be around AUD6,650 (NZD7,225, £3,868, €4,590 US$5,000, CAD6,860), so you save a significant amount of money by going to Thailand for your cosmetic surgery.
Which are the recommended Clinics in Phuket?
All the clinics listed on Medical Departures' website meet our high standards. We have verified the qualifications of the doctors, quality-checked their facilities, gathered real patient reviews and made sure the prices displayed are the best around. Among these clinics are:
Phuket Plastic Surgery Institute –the oldest and largest hospital in the region, PPSI (as it is often called) has a large team of plastic surgeons to attend to all your esthetic requirements.
Jungceylon Plastic Surgery Clinic – a one-stop shop for all your cosmetic surgery and treatment needs, this clinic has highly favourable reviews that you can see for yourself by clicking through.
Bangkok Hospital Phuket –this internationally accredited , multi-specialty medical center also offers a wide range of plastic surgeries and aesthetic treatments to enhance your appearance.
Getting Started
Book with Medical Departures at any of these medical centers and take advantage of the low cost of breast augmentation in Phuket.
Sources:
Are Silicone Breast Implants Really Safe? Nuffield Health. 20 August 2015.
https://www.nuffieldhealth.com/article/are-silicone-breast-implants-really-safe
Tourism Authority of Thailand - Phuket
https://www.tourismthailand.org/About-Thailand/Destination/Phuket

Horton, Karen MD . Silicone vs Saline Breast Implants. ASPS. 14 July 2017.
https://www.plasticsurgery.org/news/blog/silicone-vs-saline-breast-implants