Are you Going to Thailand? Medical Check-ups are Quick and Affordable Here
It's that time of the year again. You need a summer vacation. You also need an annual medical check up. These unrelated activities can be brought together if you become a medical tourist to Thailand. Thanks to its many beaches, historical sites, and a stunning night-life, Thailand is an ideal location for a summer vacation. But while you are on a trip to Thailand, medical check-ups can be easily incorporated into your trip.
Medical Departures work closely with the best hospitals in Bangkok and Phuket and can help you to find outstanding medical check up packages . You are going to get international standard medical check-ups at affordable rates at these hospitals.
Samitivej Hospital
Samitivej Hospital is located in Bangkok, where it has been serving local and foreign patients since 1987. It has been accredited by the Joint Commission International, which is the gold standard for hospitals around the world. Here you will find 250 rooms for patients with thousands of caregivers offering the best service. Their check-up package is currently priced at AUD $399 and NZD $415.
Piyavate Hospital
Piyavate International Hospital is another well-reputed hospital in Thailand and it has maintained its standing for more than twenty years. This hospital has more than three floors, where local and foreign patients have been receiving the best medical care at the hands of American board-certified doctors. Their check-up packages range from AUD $128 to AUD $980 (NZD $134 to NZD $1,021).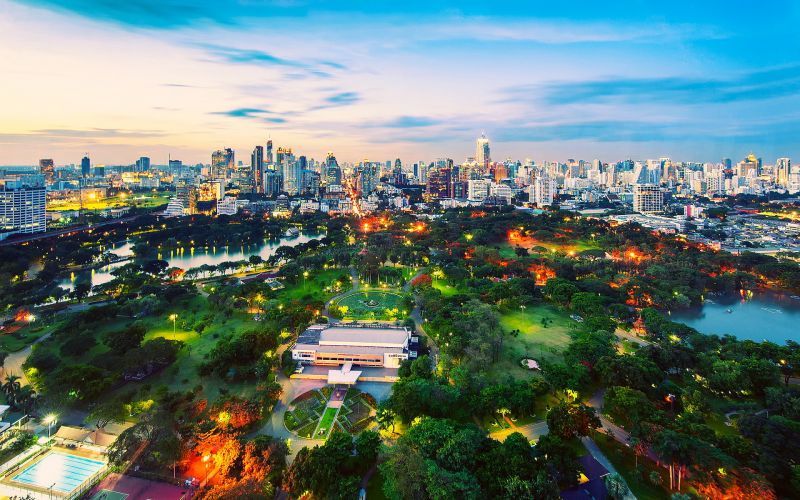 Paolo Hospital
The Paolo Hospital is one of the longest-established hospitals in Bangkok, having first opened its doors back in 1972. This 260-bed facility offers around the clock medical services with one of the best medical teams in Bangkok, making Paolo one of the top facilities for a medical checkup. Their check-up package is currently priced at AUD $631 and NZD $657.
Phyathai 1
Phyathai 1 Hospital , also located in Bangkok, has 175 beds and 75 consultation rooms. Along with medical check-ups and health screenings, this hospital is famous as a one-stop-shop for medical tourists seeking cosmetic procedures. Their check-up packages are currently priced between AUD $247 and AUD $852 (NZD $257 and NZD $888).
Thanyapura
Thanyapura is a one-of-a-kind facility in Phuket. Spread over 23 hectares, this facility features a sports hotel and a specialised medical centre, amongst other amenities. While getting a medical checkup, you can also treat yourself at its onsite organic restaurant. Their check-up packages currently range from AUD $241 to AUD $1,048 (NZD $251 to NZD $1,093).
RSU Healthcare
Located at the heart of Bangkok, RSU Healthcare offer the latest medical technology and a team of highly qualified and experienced doctors across a range of specialities. This hospital is conveniently located close to the BTS Skytrain Phrom Phong station. Their check-up packages are available for AUD $126 to AUD $378 (NZD $131 to NZD $392).
Note that in Thailand, medical checkup clinics can provide both blood tests and diagnostic imaging. Rest assured that you will get the same quality of treatment at these hospitals as in your home country. So remember, you can easily get a health examination on your summer vacation this year!