Have you been thinking about getting a breast reduction procedure? Maybe you've already considered it, but decided that you are unable or unwilling to pay the high fees associated with it? If so, you are not alone.
Luckily for you there is an alternative. What do you know about getting cosmetic surgery abroad? In a country such as Thailand, high quality cosmetic surgery is available for less than half of the prices that are being charged in western countries. Here at Medical Departures, we can show you how to save some serious cash on your operation by visiting one of our top 10 Thailand breast reduction clinics .
Who Makes a Good Candidate for Breast Reduction?
The purpose of a breast reduction is to change the size, weight, shape and firmness of the breasts. This is accomplished through cosmetic surgery. If you have very large breasts, you may suffer from discomfort, back pain, have trouble exercising, encounter difficulties finding clothes and bras, and more. A breast reduction procedure in Thailand may be the solution. Unfortunately, in western countries, it can be quite expensive, costing upwards of AUD $16,875 (or NZD $17,875, USD $12,500, GBP £9,750, EUR €11,125). Luckily for you, in Thailand, you can get the same high quality procedure for as little as AUD $4,590 (or NZD $4,862, USD $3,400, GBP £2,652, EUR €3,026). With all of that extra money, you will have more than enough to cover the cost of your trip to Thailand, and still be left with plenty left over!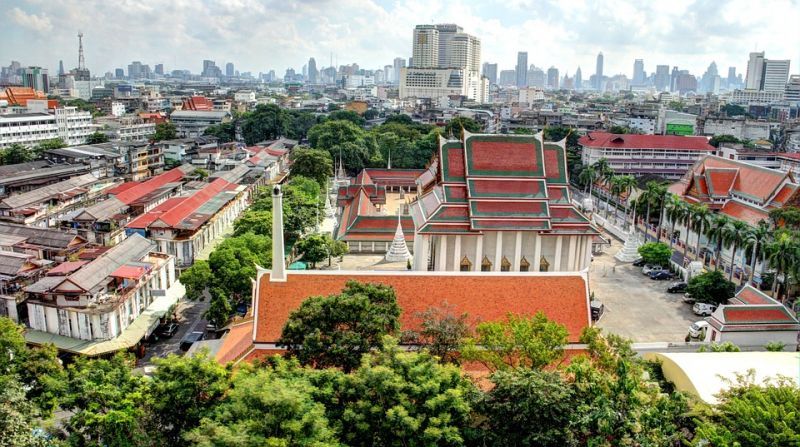 What is the Procedure?
During a breast reduction procedure, the doctor will surgically remove excess skin from the breast, utilizing liposuction to remove fatty tissue, if needed. In some cases, liposuction alone is enough to create a successful breast reduction operation. The surgery does not generally take more than a few hours, and it is usually an outpatient procedure, with the patient returning to their home on the same day. As for recovery time, you should allow at least one month or more before returning to strenuous activities and exercise.
What are the Best Clinics in Thailand for Breast Reduction?
Looking for the best breast reduction clinics in Thailand? Check out our top 10 list to read customer reviews, get booking information, view before and after pictures, compare price lists and much, much more!
| | |
| --- | --- |
| Clinic | Location |
| | Bangkok, Thailand |
| | Bangkok, Thailand |
| | Bangkok, Thailand |
| | Phuket, Thailand |
| | Bangkok, Thailand |
| | Phuket, Thailand |
| | Bangkok, Thailand |
| | Pattaya, Thailand |
| | Bangkok, Thailand |
| | Bangkok, Thailand |
Want to find more information about the top 10 Thailand breast reduction clinics? Contact our Customer Care Team on the toll-free number provided and start planning your medical vacation in Thailand today!