Thailand comes under the world's top ten countries for reliable and affordable cosmetic surgery. This is due to the quality of its hospitals, the pricing of treatments, as well as its food and accommodation, and the friendly and welcoming culture. It also has one of the best hospitals in the world, Samitivej Hospital Sukhumvit. If you're interested in Thailand medical tourism, then it is the place for you.
Why Travel to Bangkok for Medical Tourism?
A sprawling metropolitan city, Bangkok is a budding hub for certified clinics and hospitals that perform cosmetic surgery procedures at an affordable price. When getting a cosmetic procedure done, not only is the cost of the procedure an important thing to look at but also the cost of the recovery and holiday. Therefore, not only is Bangkok the hottest vacation spot but also one of the most popular destinations for people looking to get surgical procedures such as breast augmentation and facelifts.
Being a nation that thrives on its tourism and medical tourism industry, everything is reasonably priced. Furthermore, one Australian dollar equals 26 Thai Baht. Which in turn means that $100 would equal to 2600 Thai Baht. This exchange rate helps makes things such as accommodation, food and traveling extremely affordable.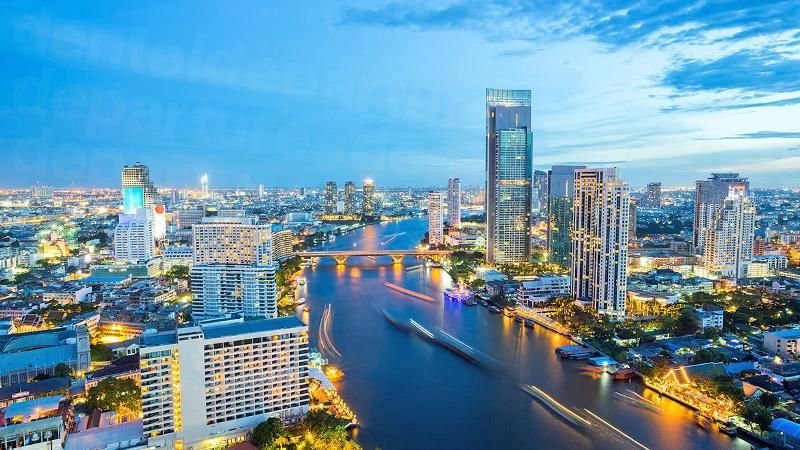 There are, however, some drawbacks of looking to Bangkok for cosmetic surgery. The reason is that not all Bangkok hospitals are created equal. The issue isn't just price, it is also finding a facility that not only charge competitive rates, has trained staff, reliable doctors, but also one that has received certification and accreditation from the relevant governing bodies. After much research, one Hospital that stood out from the rest, for cosmetic treatment and plastic surgery in Bangkok, was Samitivej Hospital Sukhumvit.
Why choose Samitivej Hospital Sukhumvit for Medical Treatments?
This award winning hospital is one of the best and the most popular centers for medical treatment in Bangkok. JPC and ISO certified they are the leaders of medical treatment in their field. With a list of diverse national and international patients, it is the go to the hospital for most foreign nationals that come to Thailand for medical tourism.
With a trained staff of over 1200, this 270 bed hospital thrives on the idea of affordable and top notch care. Samitivej Hospital Sukhumvit was established on in 1979 and not only specializes in cosmetic procedures, but also has outstanding cardio, ENT and dermatology departments. With specialized clinics that specifically care for cosmetic and plastic surgery patients, it is extremely well regarded and even considered the best hospital in Bangkok. Breast augmentation /reduction, liposuction, hair transplants, hip replacements - plastic surgery and other specialties can all be carried out in Bangkok by surgeons with expertise - and for great prices. Check out some of the amazing prices below.
Approximate price in Australia (AUD)

Approximate price at Samitivej

Hospital (AUD)

Breast Augmentation

$15,000

$6,000-$7,000

Thigh Lift

$18,000

$4,000

Hip Replacement

$20,000

$10,000

Buttocks Augmentation

$13,000

$6,000

Cheek Implants

$11,000

$2,000-$3,000
Approximate price in New Zealand (NZD)

Approximate price at Samitivej

Hospital (NZD)

Breast Augmentation

$17,000

$6,500-7,500

Thigh Lift

$20,000

$4,000

Hip Replacement

$22,000

$10,000

Buttocks Augmentation

$14,000

$6,000

Cheek Implants

$12,000

$2,500-$3,500
Get in Touch with the Best
Anyone who looks to other countries for medical procedures feels an unimaginable amount of apprehension and anxiety. However, Samitivej Hospital Sukhumvit, one of South East Asia's leading hospitals, and one of the top medical centers in Bangkok, will put your mind at ease with their error-free track record. Just a phone call, online message, or email away, their support staff will be more than happy to give you all the information you need, including a free quote.