The complexity and time-consuming nature of this medical procedure does make it expensive in Australia, so if you are struggling to afford IVF treatment at home there is an alternative. Many hopeful parents are seeking out more affordable IVF in Bangkok at internationally accredited hospitals , and you could too.
Why Choose a Bangkok Hospital for Your IVF Treatment?
More and more Australians are travelling to Thailand for medical care , and it is not just because they can save money on everything from IVF treatment to cosmetic procedures. Bangkok is home to many modern hospitals that make it their mission to serve international patients. You can expect English-speaking doctors, the latest medical equipment, and high-quality care.
Additionally, Bangkok is easy to reach from many Australian cities, with low-cost direct flights leaving international airports all over the country on a daily basis. Once in the Thai capital, accommodation and dining costs are affordable too, so a medical trip can be carried out on a tight budget.
What is the Difference in Price for IVF Between Australia and Thailand?
In vitro fertilisation is by no means an inexpensive treatment wherever you decide to have it performed, however the price difference between Australia and Thailand is substantial. The average price for IVF at a clinic in Australia stands at around $16,000, whereas IVF at a Thai hospital costs an average of $9,900. At the very least, you are likely to save over $6,000 by having your IVF treatment in Bangkok instead of Melbourne, Sydney, or Brisbane.
How to Learn More About Bangkok IVF Treatment
It is important you learn as much as possible about IVF before your treatment , so read plenty of online medical resources and academic articles to boost your knowledge. If anything confuses you about the way IVF works, do not worry. Jot down any questions you have so that you can ask your IVF doctor during your initial consultation.
Find out what other people just like you thought of the care they received after undergoing in vitro fertilisation in Bangkok . You can do that here at Medical Departures, because we publish verified past patient reviews so that new patients can read about what it is like to visit Bangkok for IVF.
You can also find out a wealth of information about IVF clinics at Medical Departures. Details about the doctors working at clinics, photos of their treatment rooms, and the price for treatment are all readily available. To get you started on your search for trusted IVF clinics in the Thai capital , here are three of our most highly-rated hospitals for you to consider.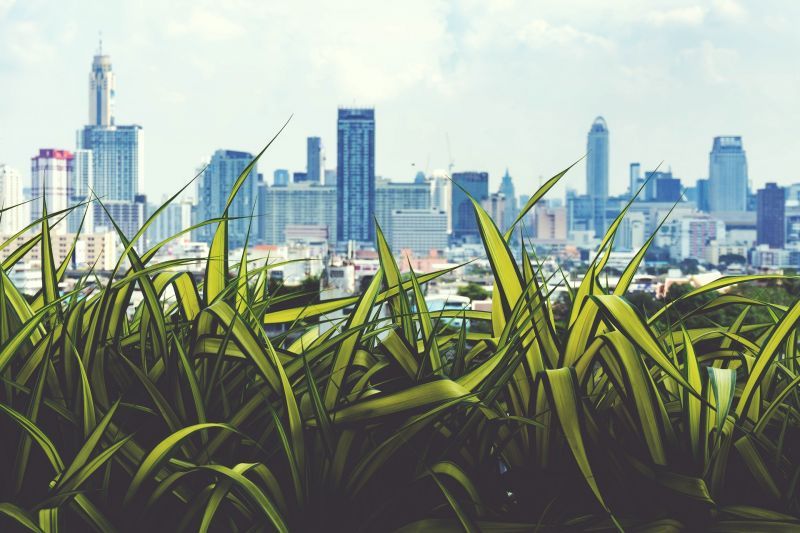 Three of the Best Bangkok IVF Clinics
The 5-star rated Samitivej Sukhumvit Hospital carries more than 150 positive past patient reviews , and since opening in 1979 has helped thousands of couples conceive a child. This hospital has a solid reputation as a medical centre of excellence in Southeast Asia, and international patients have been coming here for decades already. Bilingual doctors and support staff makes communication in English no problem at all.
Another IVF clinic popular with Australian patients is Bangkok Hospital , one of the largest medical centres in Thailand. So distinguished is this hospital that the Thai Royal Household issued them a Royal Warrant of Appointment. Many highly-qualified and talented doctors work here, and their team of translators facilitate effective communication with patients in over 26 different languages.
A Medical Departures Verified Clinic that has treated patients from over 40 different countries, the Vejthani Hospital specialises in catering to the needs of foreign visitors. This multidisciplinary medical facility is widely regarded as one of Bangkok's premier hospitals, plus a range of fertility treatments besides IVF are available, including intracytoplasmic sperm injection. It is also worth noting that this hospital offers one of the lowest prices for IVF in Bangkok.
Arrange Your In Vitro F ertilisation Treatment in Bangkok with Medical Departures
All the IVF hospitals listed above are JCI-accredited , and you can find even more to choose from here at Medical Departures. When you have made your choice on a clinic to visit, it takes just a couple of minutes to arrange your appointment. Simply open the online appointment scheduler, pick a date and time, fill out your contact details, and we will get back to you with a confirmation.
If you would prefer to speak with someone over the phone to discuss any queries you have, a member of our Customer Care Team will be happy to chat. Give our toll-free number a call and we can guide you through the entire booking process once you are ready. After your appointment is booked, you can change or cancel up to one day before and you will be covered by our Medical Departures Best Price Guarantee.
Sources:
Koskie, Brandi. The 30-Day Guide to IVF Success: Diet, Chemicals, Sex, and More. Healthline. 7 September 2018. https://www.healthline.com/health/guide-prepare-for-ivf
Borthwick, John. Medical Travel to Thailand. Amazing Thailand. 5 September 2015. https://amazingthailand.com.au/medical-travel-to-thailand/
Houlahan, Loretta. Five things you need to know before going to an IVF clinic. The Conversation. 9 July 2015.
https://theconversation.com/five-things-you-need-to-know-before-going-to-an-ivf-clinic-43705