Have you been considering plastic surgery, but feel reluctant due to the high prices? Maybe you have heard about people going abroad for their operation, but you don't have enough information to feel comfortable doing it yourself? I'm here to give you the answers. Every year, more and more foreigners are travelling to beautiful Thailand in search of affordable plastic surgery. The Phuket Plastic Surgery Institute (PPSI) has a solution for all of your plastic surgery needs. Their skilled doctors and highly trained staff are ready to give you that new look that you have been waiting for.
Why should I go to Thailand?
Thailand is one of the most beautiful countries you can visit. It is home to wonderful beaches, ancient temples, delicious food, a rich culture, and lush green islands surrounded by crystal clear seas. But the nature is not all that Thailand has to offer. Thailand is also famous for it's affordable plastic surgery. If you are looking for a nose job, breast implants, a tummy tuck, or other plastic surgery in Phuket , stop by the Phuket Plastic Surgery Institute (PPSI).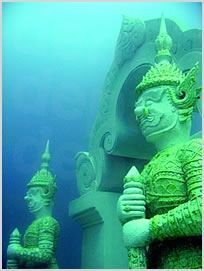 How much can I expect to save?
On average, the cost of plastic surgery in Thailand is approximately 60% cheaper than in countries like Australia, New Zealand, Germany, England, or the USA. For example, breast implants in Thailand cost about $5,000 compared to $11,500 in the USA, That's a lot of money that you get to keep in your pocket! In addition, plastic surgery aside, life is generally cheaper in Thailand. Food and accommodation cost less, as well as entertainment and transport. How is this relevant? It means that you can take the vacation of a lifetime, get the plastic surgery that you've been waiting for, and STILL spend less than if you were to get the operation at home!
Why are so many people going to PPSI?
The Phuket Plastic Surgery Institute (PPSI), is one of the top rated hospitals for plastic surgery in Phuket, Thailand. They advertise themselves as a "one-stop-shop" able to fulfill all of your cosmetic needs for body, face, and breasts. Their crew of 11 surgeons are all fully trained, licensed, experienced, and fluent in English. Located in Phuket International Hospital, patients will also have access to satellite TV, air conditioning, and WI-FI from their rooms. Offering more than 40 different cosmetic procedures, your needs are sure to be met. In addition, PPSI offers prices that western hospitals simply can't compete with. For most procedures, you should expect to pay less than half of what you would at home. So what do you have to lose? Treat yourself to a vacation and that new look that you've been waiting for!
How can I schedule an appointment?
Scheduling an appointment has never been easier! You can schedule an appointment directly through our website. Also, if you want to read Phuket Plastic Surgery Institute reviews, or see before and afters, you can read more at medicaldepartures.com. Still have questions? Our customer service agents are available to speak with you 24 hours a day, and don't forget that we offer the best prices with our guarantee.