Bangkok is one of the top medical tourist spots in the world, especially for cosmetic surgery. The primary reason why thousands of tourists visit Bangkok every year is low-cost medical or dental treatment, and even plastic surgery. One of the best clinics in this regard is Naravee Aesthetic. In this Naravee Aesthetic Clinic review, we tell you all about this amazing surgical facility in Bangkok, especially its procedures and prices. In a nutshell, medical tourists (especially from Australia and New Zealand) can save 50% to 75% on major procedures like breast enlargement and liposuction at this clinic.
Location of the Clinic
The clinic is located at 16 soi Udomsuk 30 Sukhumvit 103, Bangna, Bangkok, Thailand, Bangkok, Bangkok Province, 10260. It is a convenient location for medical tourists as the clinic is close to both the city center as well as the international airport. Not to mention, you can also find hotels at varying price points nearby.
Inside the Clinic
Being a clinic that offers aesthetic treatments, Naravee Aesthetic surely has a beautiful look of its own. The clinic is highly popular among medical tourists, offering them state-of-art operating rooms and luxurious deigns. We mentioned above that the clinic has several hotels nearby, but there are also private rooms inside the building for medical tourists who want to stay a night or two. The clinic is known for its adherence to international hygiene protocols.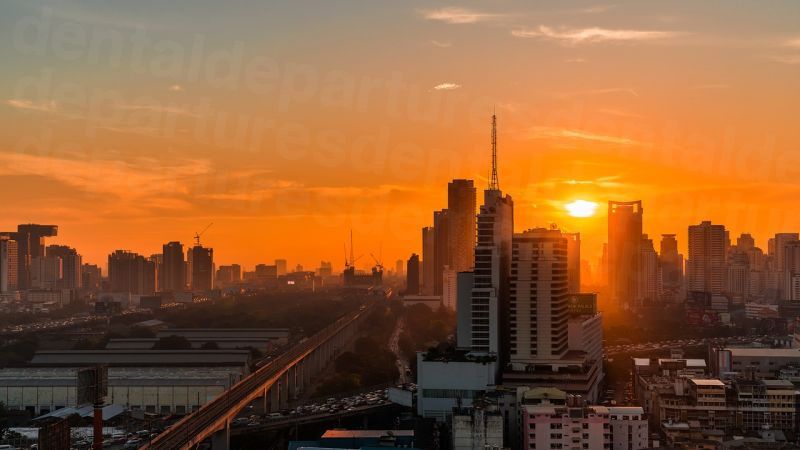 Doctors at Naravee Aesthetic
This clinic has an excellent line up of doctors, surgeons, and nurses offering you a high standard of medical treatments and patient care. Dr. Ronachal Komthong, who is a qualified surgeon with international experience, supervises the clinic. He is also accredited with the American Society for Aesthetic Plastic Surgery, which speaks volumes about his credentials. He has been working in the field since 1977, which makes him one of the most experienced surgeons in the country.
You can avail this experience and expertise at prices so low that you can't even imagine. You can also look at Naravee aesthetic clinic before and after pictures of various procedures to see the kind of results this clinic offers you.
Naravee Aesthetic Clinic Price
List
The following is an overview of the Naravee Aesthetic Clinic cost of various procedures with comparisons with Australian and New Zealand prices in brackets:
To sum up, the Naravee Aesthetic Clinic is a great surgical facility and highly affordable for medical tourists. Now that you have read this Naravee Aesthetic Clinic review, schedule your free consultation right away and get the best advice for your treatment.